Heidelberg
Destinations World

Heidelberg - Tailor Made
Visit the top attractions of Heidelberg
Heidelberg has many attractions that you must see and that you should include in your trip if you want to experience the incredibly enchanting atmosphere of the area.
On this page you can book the hotel of your choice, tours, as well as d ay trips.
Hauptstrasse
Hauptstrasse is the place to start exploring this beautiful city. From this narrow main road, you will find countless even narrower alleys and alleys that simply ask to be explored.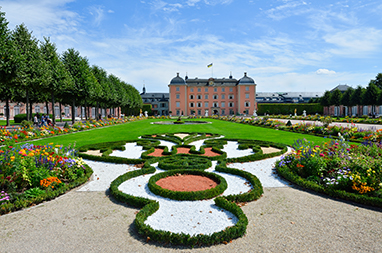 Schloss Schwetzingen
About 12 miles [12 km] west of Heidelberg, on the Rhine Plain, lies Schwetzingen, an impressive 18th-century palace. Schloss Schwetzingen was built as the summer residence of the Palatinate electors and today is known for its wonderful program of summer concerts as well as its magnificent gardens.
Karl Theodor Bridge
Uniting the two sides of historic Heidelberg, the famous bridge with magnificent sculptures was named after the man responsible for the design and construction of the nine red sandstone niches in 1788.
The Zoo
The Heidelberg Zoo is definitely worth a visit, especially if you are traveling with children. It has more than 1,100 animals comprising about 250 species and places special emphasis on conservation and breeding programs for endangered species.
Heidelberg Castle
Built of red Neckar sandstone on a hillside almost 200 meters just above Heidelberg Old Town, this 16th-century castle is one of the finest examples of German Renaissance architecture.
Book your Hotel in Heidelberg
Αctivities in Heidelberg
Outdoor activities in Heidelberg
Are you looking for an outdoor activity in Heidelberg? See our alternative suggestions
Airport transport