Brussels
Destinations World

Brussels - tailor made
Visit the top attractions of Brussels
Brussels has many attractions that you must see and that you should include in your trip if you want to experience the incredibly enchanting atmosphere of the area.
On this page you can book the hotel of your choice, tours, as well as d ay trips.
Atomium
It is the trademark of the city. Have a coffee at this world-famous monument that has the best panoramic views from the last 92-meter sphere. See also the permanent exhibition on the history of the building.
Grand Place
It is, without a doubt, the most beautiful square in Europe! Surrounded by stunning Gothic, Baroque and Art Nouveau buildings, including the Brussels Town Hall and Museum and adorned, especially in the spring, with stunning flowers, it is a meeting and entertainment place for thousands of people, every day.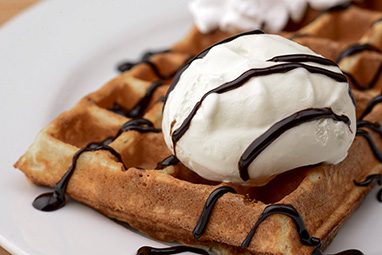 Waffles, chocolates and beers
You can not try the world famous Belgian waffles and of course chocolate in all its forms. Try at least one of the approximately 1,000 beers you will find in the city, as there are 125 breweries in Belgium. The variety is huge.
Royal Palace
The Royal Palace of Brussels is probably the most imposing building in the city! It is the residence of the King and Queen. It is located in the equally stunning Royal Square with its impressive garden architecture and the Royal Museum of Fine Arts with works by great Flemish and Dutch painters of the Middle Ages.
European Parliament
This is where the heart of Europe beats. Visit the Semicircle, where the plenary makes important decisions on European issues. Explore the Parlamentarium and learn, in the most interactive ways, how the European Parliament works and enter the House of European History.
Book your Hotel in Brussels
Αctivities in Brussels
Day tours
Brussels has many wonderful places around it that will tempt you to make at least one day trip or a cruise to discover them.
Outdoor activities in Brussels
Are you looking for an outdoor activity in Brussels? See our alternative suggestions
Airport transport