With the first mention of Brussels in the 10th century as Bruocsella, which means "settlement in the swamps", the city emerged as a major crossroads of trade, as it later became even more famous for its architecture, but also for its churches.
Today, in every step we take in the city of Brussels, we can clearly see its long and timeless history. Impressive skyscrapers, Art Nouveau buildings, restaurants, churches, baroque and renaissance buildings, all coexist in its center.
Civilization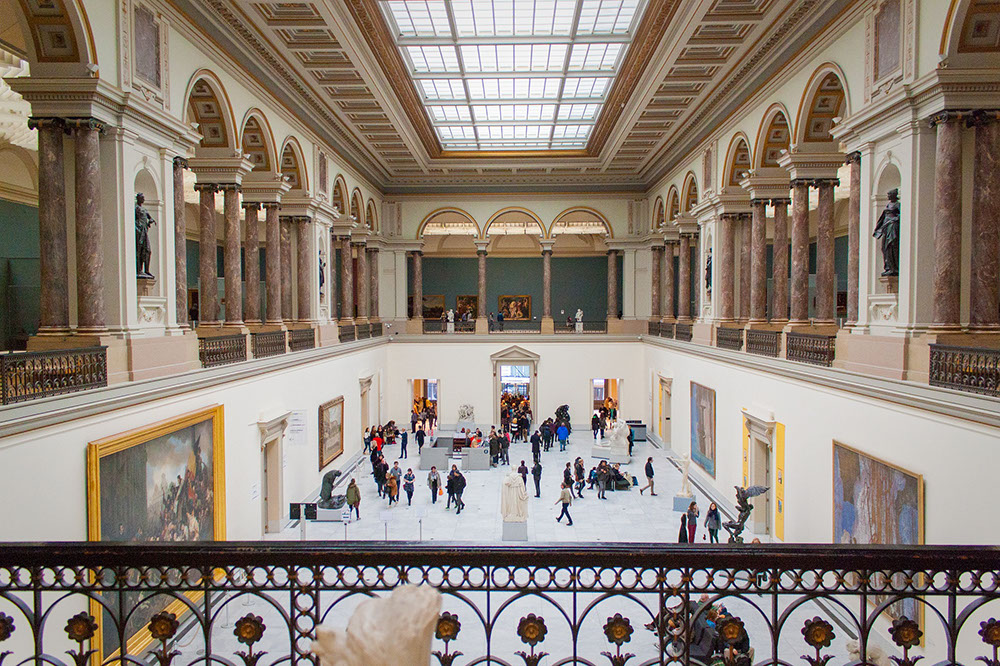 Brussels being the city of festivals, comics and fine arts, it could not be considered one of the most artistic cities in Europe. This is where Tintin and the smurfs were born, who to this day adorn the neighborhood walls. In the heart of Brussels you will find many Museums worth taking the time to visit. Some of them are the Fin-de-Siècle Museum, the Magritte Museum, the Museum of Ancient Art and the Museum of Modern Art. With one complementing the other, you will mentally travel to other dates. In one of the most famous Art Nouveau buildings, the Museum of Musical Instruments is located. BOZAR, one of the leading cultural venues in Europe, leads many of the city's festivals and events. MIMA is yet another unique and innovative museum that is all about street art. Another thing that makes it special is the place it is housed in, as it used to be a brewery.
Parks
Belgians are famous for their love of parks. You will find several parks throughout Belgium, which will offer you a breath of "green". Two of the most beautiful parks in the country are hosted in the wonderful area of Ixelles. The reason for Abbaye de la Cambre and Bois de la Cambre. In the first, Belgians come here (alone or with friends) to walk and enjoy moments of relaxation around the historic abbey. At the end of avenue Louise, is the Bois de la Cambre, an offshoot of the Sonian forest, the park resembles a forest and has been declared a protected area (Natura 2000). It hosts rich flora and fauna.
Another English-style park in the Atomium is the Osseghem park, which surprises with its beauty and tranquility. This wooded park is home to beeches, oaks, maples, chestnuts, plane trees and pine trees.
Winding paths throughout its length, a green theater with great acoustics for summer concerts and scattered small lakes make Osseghem Park a must-visit place in Belgium.
Delicious and Delicacies
Waffle, chocolate, (double)fries, clams and beer, these are Belgium in the food part..or are these because they are known, they are just easier to find? Around the Grand Place you will find many friterie to try these famous fries. For clams head to pretty Sainte Catherine square. There, Mer du Nord offers fresh fish and seafood cooked in front of you, with ingredients chosen by yourself. But if you want a more restaurant experience, across the square is La Belle Maraîchère, which also serves excellent seafood. If you want to try as many labels as possible from the well-known and unknown beers, Delirium Taphouse, Brussels Beer Project and Poechenellekelder specialize in the nectar of Belgium. Don't leave Belgium without trying one of the broodje. Cold or hot sandwiches can be found at Jeanbon on Rue de Namur. A little further down, on Place Royal you will always find a yellow van serving freshly baked waffles whose aroma induces fainting episodes. Maison Dandoy also serves some of the best waffles.
Historic Center and Neighborhoods
In Brussels all roads lead here to the Grande Place, a cultural heritage monument. Already hosting a large open-air market since the 11th century, today they house cafes, patisseries, brasseries and luxury restaurants. With cellphones and cameras in hand, visitors try in vain to capture the square's eclectic architecture as Belgians enjoy their city's jewel. A few meters behind the square is the most famous attraction of the city. The Manneken Pis - only 61 centimeters - manages to create a crowd in the rain and snow at the junction of Rue de l'Étuv and Rue du Chêne. This little boy has a very interesting story to tell. Little Julien, as the French-speaking Belgians call him, pays tribute to the street children who exchanged their urine for a piece of bread, since the medieval tanners of the region used it in the treatment of leather. With most of it pedestrianized, explore the huge Brussels market, full of shops, trendy street fo
https://www.mazitravel.com/eksoteriko/europi/velgio/proorismoi/vrykselles/atomiko