The 5 Best Spots in India For Food Lovers
India is one of the most climatically, linguistically and culturally diverse countries in the world. The reflection of these elements can best be seen in Indian food. Each city across the nation has its own unique culinary style and flavours. From north to south and every place in between, discover the best spots in India you must dine in.
#1. Mumbai
Mumbai is a holy grail of foodies. With an impressive collection of avant-garde and traditional restaurants, street food stalls, old-school bars and deli-style cafes, Mumbai has a lot to offer.
Try regional cuisines like Mangalorean seafood, Konkani Coastal and South Indian meals, Goan Vindaloo, Mughlai kebabs, Maharashtrian fare, Gujarati and Kerala thalis. That's not all! Devour global cuisine including Persian, European, Mediterranean, Italian, Chinese, Modern American and Continental.
Don't forget to try Mumbai's signature dishes — Vada Pav and Pav Bhaji.
#2. Delhi
Delhi is also known as the 'food capital of India' and for all the right reasons — it's home to India's eclectic street food. Dig into wholesome street foods such as Dahi Bhalla, Aloo Chaat, Golgappe, Chole Bhature and more.
If you have the appetite for more, visit walled cafes and award-winning restaurants that serve everything you can possibly imagine — quite literally!
#3. Jaipur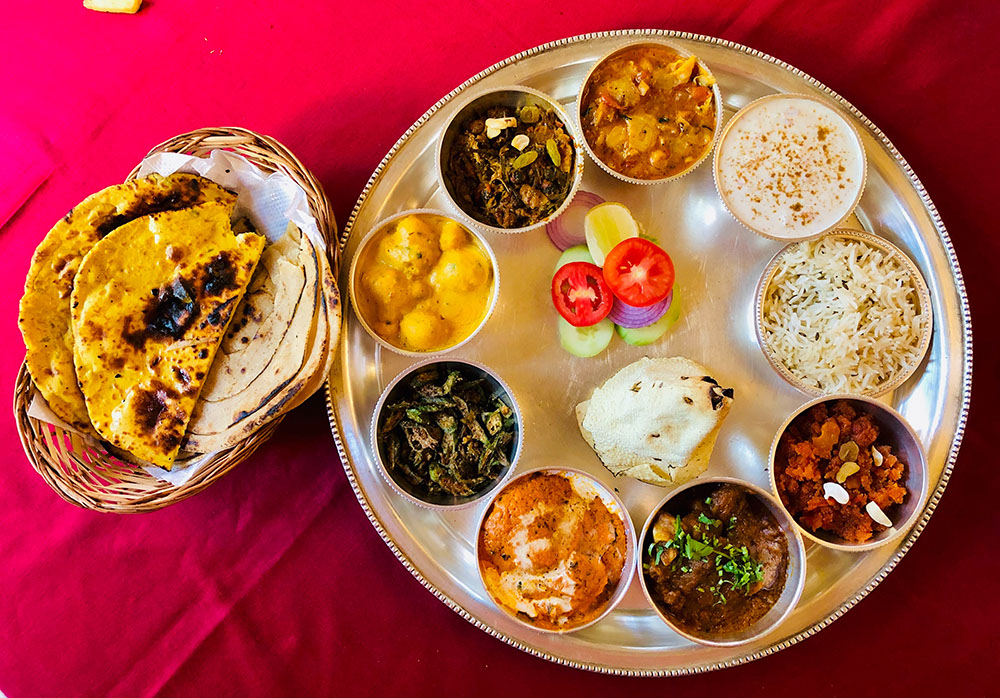 Also known as the 'Pink City', Jaipur flaunts historic palaces, colourful culture, vibrant marketplaces and delectable Rajasthani cuisine. Jaipur is one of the most highly regarded food places in India.
Enjoy vegetarian food options such as the classic Kachori, Gatte ki Sabzi and Dal Baati Churma. Meat-lovers can enjoy the famous Laal Maas. For dessert, try the traditional Ghevar.
#4. Goa
The food culture of Goa isn't limited to beach parties and lively pubs. In fact, what makes the gastronomic scene of Goa so special is the influence of different cultures over the centuries that are present in every single dish.
Portugal had a major influence which led to innovation and the introduction of a lot of new dishes such as Prawn Balchao, Pork Feijoada and Pork Vindaloo.
Try fresh seafood dishes along with the popular Goan Feni. let the smallest state of India surprise you with its culinary fare that ranges from Israeli, Mediterranean, New American, Italian, Mexican, European, Continental and fusion cuisine!
#5. Indore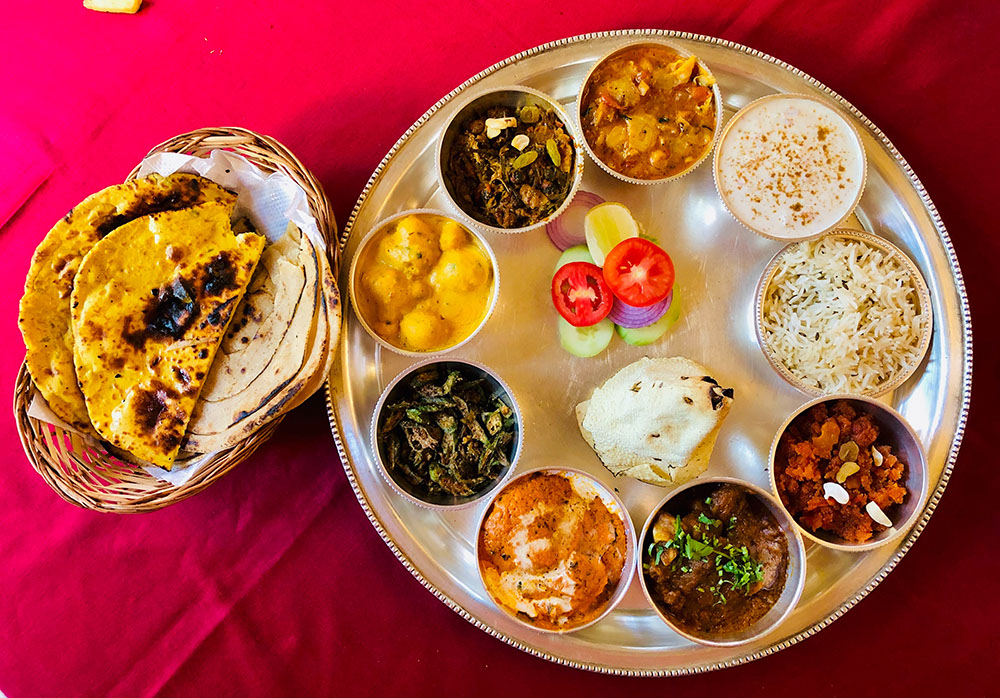 Indore is also known as 'Central India's Food Capital'. This beautiful and humble city has something for everyone.
Enjoy piping hot Samosa, Kachori, Khaman, Pohe, Sev and Jalebi for breakfast.
Head to the famous Sarafa Night Market, an iconic spot, to try authentic delicacies like Rabadi, Jaleba, Garadu, Bhutte ka Kees and Kulfi.
A trip to Indore is incomplete without trying Shikanji which is the city's emblematic drink.
So, which city will you travel to?