Havana
Destinations World

Havana - Tailor Made
Visit the top attractions of Havana
Havan has many attractions that you must see and that you should include in your trip if you want to experience the incredibly enchanting atmosphere of the area.
On this page you can book the hotel of your choice, tours, as well as d ay trips.
Castle of the Royal Force
The first fortress built to protect the city is considered a miracle of engineering. It has a typical four-point design. Its structure consists of thick limestone walls 10 meters high, in the shape of a clover that surrounds the castle. It is also the emblem for the rum Havana Club.
National Capitol building
This majestic building was constructed between 1926 and 1929. As a source of inspiration for the design of the building Raynieri Piedra used, the Capitol in Washington and the Pantheon in Paris. The interior is luxurious and includes the Hall of Lost Steps.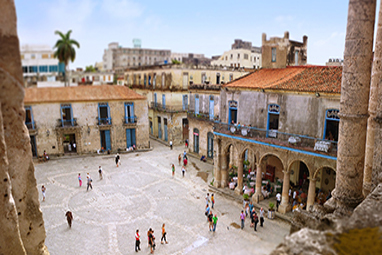 Cathedral Square
One of the most beautiful spots of Old Havana and one of the most important squares of the city. Wealthy families moved to the area and began to build their mansions there. All built over a period of 40 years, they show a strong architectural harmony.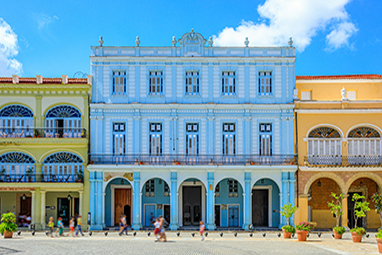 Plaza Vieja
It is surrounded by elegant colonial dwellings, combined with some very impressive Art Nouveau buildings from the early 20th century. For the past 150 years, the square has hosted an open-air food market.
Book your Hotel in Havana
Αctivities in Havana
Looking for something different you can do in Havana? Book tickets for tourist attractions, museums, tours and much more.
Rent a car