Penang
Destinations World

Penang - Tailor Made
Visit the top attractions of Penang
Penang has many attractions that you must see and that you should include in your trip if you want to experience the incredibly enchanting atmosphere of the area.
On this page you can book the hotel of your choice, tours, as well as d ay trips.
Clan Jetties, Georgetown
Clan Jetties is one of the most important historical areas of Penang - a traditional village consisting of structures and houses built on beams above the water. The piers are unique in their kind, created by Chinese immigrants in the late 19th century.
Temple Kek Lok Si
Kek Lok Si Temple is known as one of the largest Buddhist temples in Southeast Asia. Many Buddhists consider it an important place of worship and you can see the beautiful towering Kek Lok Si Pagoda as well as the statue of Guanyin, the Goddess of Mercy which is 36.5 meters high.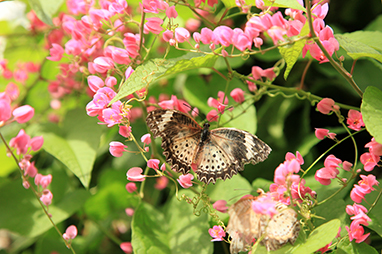 Penang Butterfly Farm
Entopia is the new butterfly farm, a huge glass place where over 15,000 free butterflies live amidst waterfalls and lush tropical vegetation. Paths cross the greenhouse, offering many chances to see butterflies in their natural element.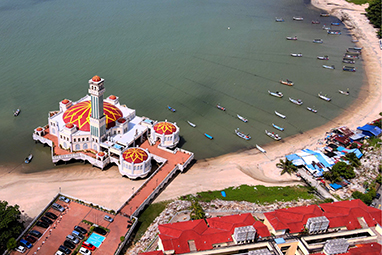 Tanjung Bungah floating mosque
The main reason to come to this quiet part of Penang is to visit the Tanjung Bungah Floating Mosque which was built on stilts in the water. When the tide is low, you can walk under the glass and see this amazing achievement of engineering.
Book your Hotel in Penang
Outdoor activities in Penang
Are you looking for an outdoor activity in Penang? See our alternative suggestions
Airport transport