Romantic and special, Ghent manages to awaken all the senses, through its attractions, the water channels, the authentic medieval buildings, the cobbled streets and its traditional colored houses, all pieces of a canvas, unique images and disarming impressions.
In the historic center of Ghent
Walking in Ghent you feel like you are in a Renaissance painting. Ghent was an important trading city in Europe, it was the second largest European city in size after Paris. The grandeur of the city is clearly demonstrated by the imposing Gravensteen Castle, the beautifully decorated merchants' houses and its impressive churches and cathedrals. A highlight is the Cathedral of Saint Bavo, which is the oldest parish church and stands on the site of a 10th-century church and a 12th-century Romanesque church. In its impressive interior you will find priceless treasures, among them the Holy Altar of Ghent.
The medieval port of Ghent is located in the heart of the old town with ships docking here since the 11th century. The Graslei and Korenlei docks are the city's meeting point.
Visit Gravensteen
Gravensteen is one of the strongest fortresses in Western Europe, surrounded by the river Lieve. It was built between 1180 and 1200 at the behest of Philip of Alsace, on the base of an earlier 9th-century structure. Today, it remains a unique example of European medieval fortification art.
The best view point in the city is St. Michael's Bridge with the bronze statue in the middle, Graslei and Korenlei in the foreground, Castle of the Counts in the background, St. Michael's Church and, of course, the three famous Ghent towers in a row.
For art lovers, do not miss to visit the Museum of Contemporary Art S.M.A.K. and the Ghent Museum of Fine Arts.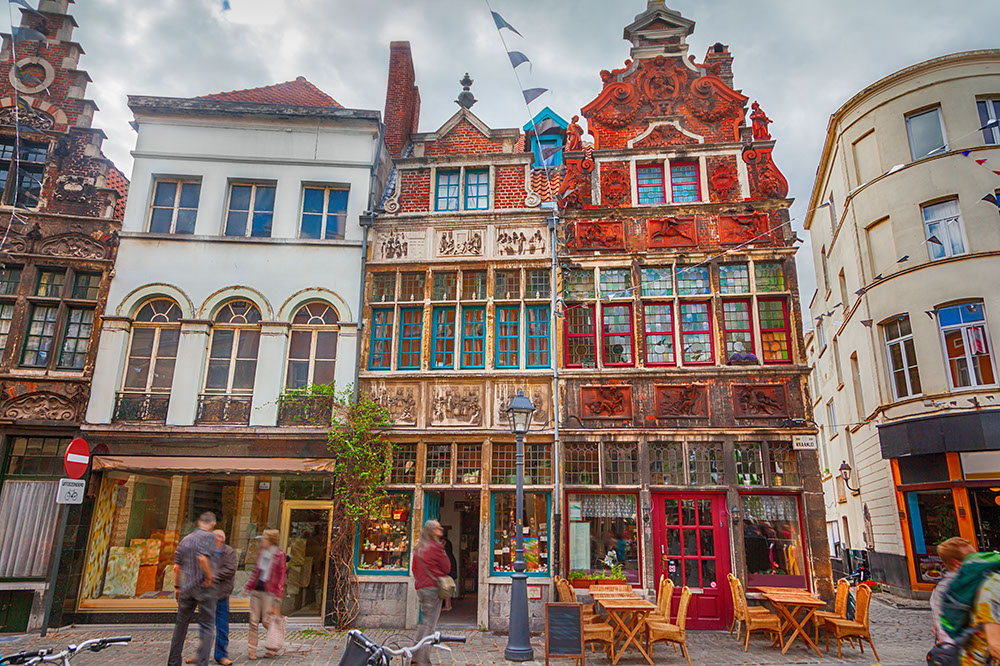 Ghent does not have an airport. Travel by air to Brussels and then take the train from Zavendem airport, which takes you directly to Ghent in 35 minutes. From Charleroi airport choose the shuttle bus, which takes you to Gent Sint Pieters train station in 70 minutes. Then take tram line 1 to the historic center of Ghent.