Poros
Destinations Greece

Poros - Tailor made
Visit the top attractions of Poros
Poros has many attractions that you must see and that you should include in your trip if you want to experience the incredibly enchanting atmosphere of the island.
On this page you can book the hotel of your choice, tours, as well as d ay trips.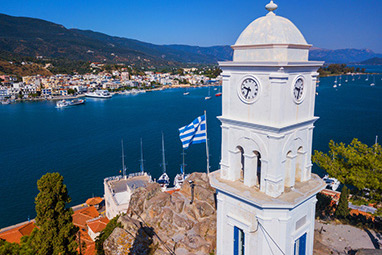 The towns Clock
Symbol and emblem of the island, dominates the highest point. It was built in 1927 at the expense of Ioannis Papadopoulou, Member of Troizinias Parliament. The clock was restored in 2002 and is undoubtedly the jewel of the city.
The Bourtzi
It is an island located at the eastern entrance of the port. It was built in the 19th century and is a protected historical monument. It can be visited either by swimming or by boat.
Beaches
Despite its small size, Poros has many beaches. The long sandy beach Askeli, Monastiri, Neorio, Kanali are some of them with several fish taverns with nice views over the sea.
The islet of Daskalio
In this special island has the shape of a heart. You will see the picturesque church of the Assumption of the Virgin. It was probably named Daskalio because during the Turkish occupation it functioned as a "secret school" – "Daskalio".
Book your Hotel in Poros
Book your ferry ticket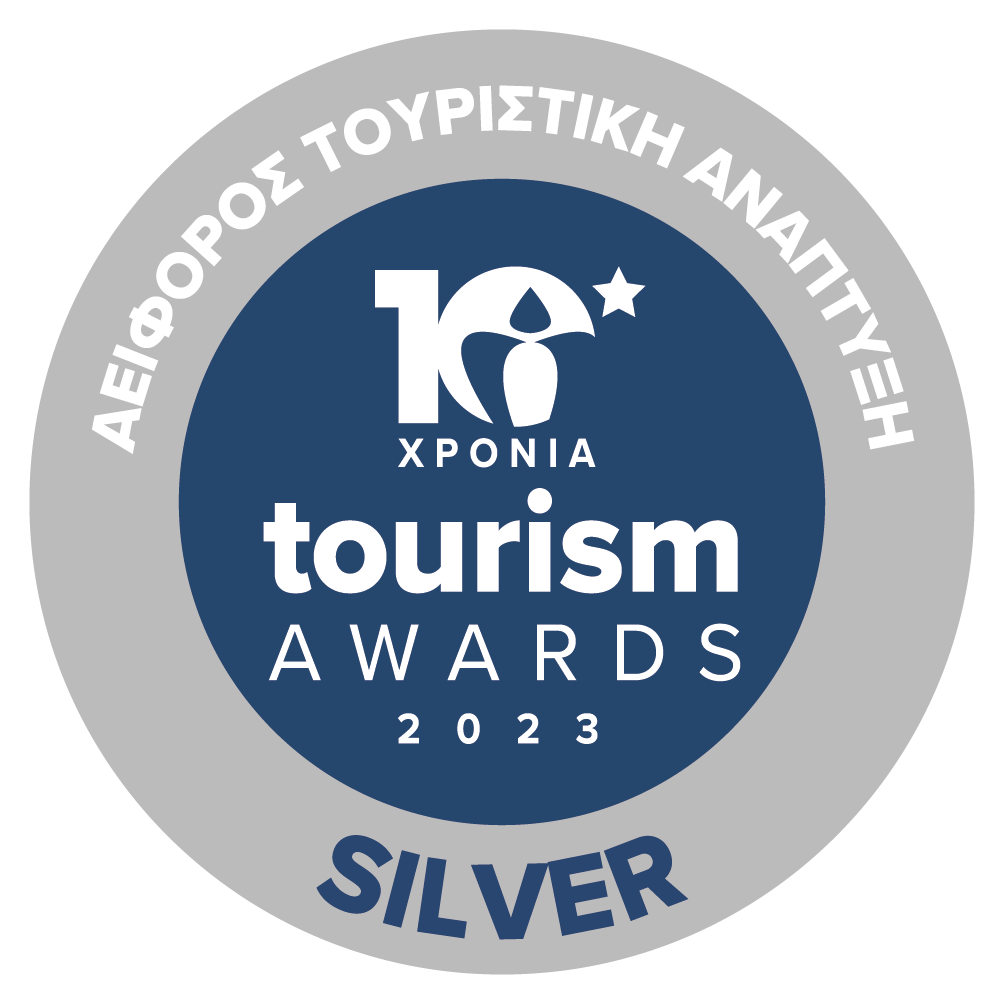 Sustainability Certificate