Nafplio
Destinations Greece

Nafplio - Tailor made
Visit the top attractions of Nafplio
Nafplio has many attractions that you must see and that you should include in your trip if you want to experience the incredibly enchanting atmosphere of the city.
On this page you can book the hotel of your choice, tours, as well as d ay trips.
Bourtzi
The Venetians built it on the island of Agios Theodoros, in 1473, and called it the Castle of the Throne. The Ottomans called it "Bourtzi" and it stayed that way till today. It was a prison and later a luxury hotel in the 1960 decade.
Acronafplia
It was the Acropolis of ancient times, to which the Venetians and Franks added walls, fortresses and cannons. Today, it is one of the most beautiful walks in Nafplio, overlooking the city and the sea.
In Palamidi
On a hill the imposing fortress was built between 1711-1715 by the Venetians. Access is either by car within 5 min or by climbing the 857 steps - the legend wants 999. The view to the city is incredible!
The old town
A walk in the atmospheric alleys of the old city will take you to another era. Well-preserved neoclassical and Venetian buildings, colorful corners with blooming bougainvillea and flowered balconies, remarkable churches and traditional taverns.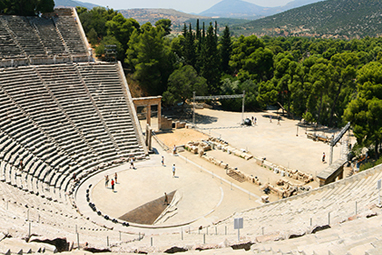 Ancient theatre of Epidavros
The famous and famous Ancient Theater of Epidaurus with its impressive architecture and fantastic acoustics. It was built in phases from the 4th to the 2nd century BC. It still operates today and hosts ancient Greek dramas in the summer.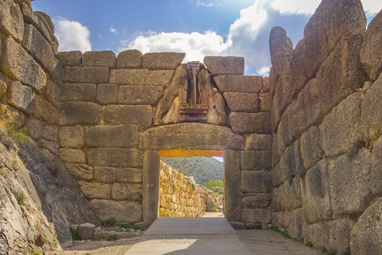 Mycenae
The actual location of the city of Agamemnon in Greek mythology, Mycenae, dates back to the Bronze Age, when the fortified citadel in this settlement at the top of the hill, was an important center of ancient Mycenaean civilization, especially in the 14th and 13th century BC.
Book your Hotel in Nafplion
Αctivities in Nafplio
Day tours
Nafplio has many wonderful places around it that will tempt you to make at least one day trip to discover them.
Rent a car