Lesvos
Destinations Greece

Lesvos - Tailor made
Visit the top attractions of Lesvos
Lesvos have many attractions that you must see and that you should include in your trip if you want to experience the incredibly enchanting atmosphere of the city.
On this page you can book the hotel of your choice, tours, as well as day trips.
Plomari
Plomari is the second largest city of Lesvos. But here you will find many distilleries with a long tradition in ouzo production as well as the ouzo museum Plomari.
Molyvos
The Castle of Molyvos stands on top of a hill with pine trees and offers a gorgeous view of the area. This is a strong castle with many signs, coat of arms and other distinctive elements.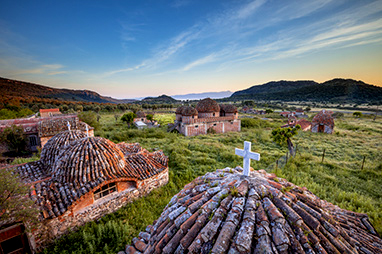 The monasteries
Lesvos is known for its many monasteries full of relics and priceless treasures of Orthodoxy. Visit some of them during your tours of the island.
Petrified Forest
As one of the two biggest petrified forests in the world, this 20 million year old site is giving valuable information about the volcanic activity of the island millions of years ago.
Birdwatching
Birdwatching is very popular on Lesvos. Although there are many birdwatching spots all around the island, the most famous is the salt lakes close to Kalloni.
Book your Hotel in Lesvos
Book your ferry ticket