Fournoi
Destinations Greece

Fournoi - Tailor made
Visit the top attractions of Fournoi
Fournoi has many attractions that you must see and that you should include in your trip if you want to experience the incredibly enchanting atmosphere of the area.
On this page you can book the hotel of your choice, tours, as well as d ay trips.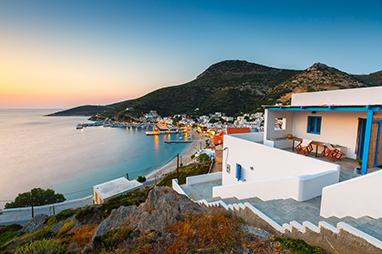 Walks in Chora
The Chora of Fourni remains unchanged over time with its traditional architecture and picturesque streets. Reach the main square of the island next to the tall plane trees and the old cafes.
On the beaches of the island
Fourni is surrounded by lacy shores with beaches with crystal clear waters. You can reach them on foot such as the beach of Psili Ammos and Kambi. By car or by boat you can swim in Agios Ioannis and Petrokopi beach.
Cyclopean Wall
Above Fourni in the area of ​​Agios Georgios, are the cyclopean walls. At the back of them there was the Acropolis of the island as well as a temple. Beyond the walls you can see several ruins of buildings as well as inscriptions.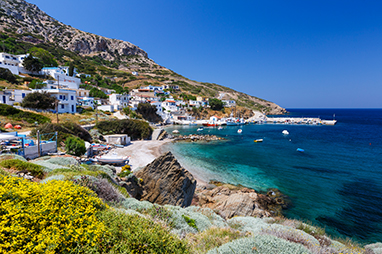 By boat in Thymaina
Take the boat for a day in beautiful Thymaina, the second largest island of Fourni. The beautiful landscape of the island will be unforgettable with its amphitheatric look flooding the horizon. 150 people live on the island in the settlement of Keramidous. The island is flooded with many thyme and enchanting coves.
Book your Hotel in Fournoi
Book your ferry ticket
Rent a car