Drama
Visit the top attractions of Drama
Drama has many attractions that you must see and that you should include in your trip if you want to experience the incredibly enchanting atmosphere of the city.
On this page you can book the hotel of your choice, tours, as well as d ay trips.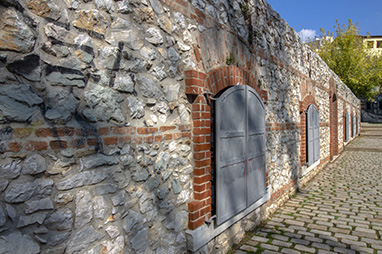 Tobacco warehouses
The tobacco warehouses are a milestone in the economic progress of the city. In 1874 the first tobacco shop was built and others followed, but after 1930 a significant number of tobacco warehouses were destroyed. Today, five tobacco warehouses are preserved and considered as protected monuments.
Agia Varvara park
Many people visit the park every day to enjoy the tranquility offered by the beautiful scenery consisting of centuries-old trees, rivers, lakes and wooden bridges, as well as the view of ducks, geese and swans living in this park.
Elatia and Frakto forest
Here you will find one of the most beautiful forest complexes in the country and at the northeastern end of the prefecture you will find the only virgin forest in Greece, the Fraktos forest with one of the most important mountain ecosystems in the country.
Aggitis Cave
The largest river cave in the world, the river Aggitis flows in it. The cave can be visited in a length of 500 meters, while in total extends in a length of more than 21 kilometers. The area offers picnic spots by the river.
Activities
The area of ​​Drama is distinguished for the waters, the green and the many mountains that surround it. You can go mountain biking, hiking and other mountain activities, such as paragliding and skiing at the Falakro ski resort.
Book your Hotel in Drama
Rent a car