Visit the top attractions of Metsovo
Metsovo has many attractions that you must see and that you should include in your trip if you want to experience the incredibly enchanting atmosphere of the area.
On this page you can book the hotel of your choice, tours, as well as d ay trips.
Averoff Gallery
Here you will see a large and impressive collection of paintings by Greek painters of the 19th and 20th century, as well as a remarkable collection of sculptures and engravings.
Katogi Averoff
An exciting tour of the Katogi Averof winery will be unforgettable. You will learn the production process of each label, but also the great history of the winery, walking in the cellars and of course a wine tasking will follow.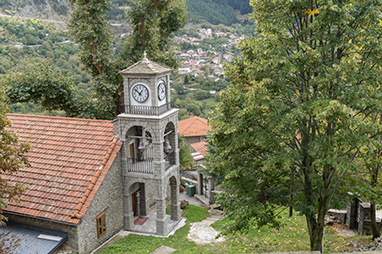 The Monasteries
You can visit the Holy Monastery of Zoodochou Pigi, I.M. Agios Nikolaos and also the I.M. Assumption of the Virgin, very close to the Monastery you can see the watermill of Gina next to the banks of the river Arachthos.
Artificial lake of Aoos springs
The artificial lake of Aoos spings is located very close to Metsovo in a really dreamy location. Despite the practical reasons it was built, the lake area is ideal for hiking, cycling and picnicking.
Book your Hotel in Metsovo
Rent a car