Karpathos
Destinations Greece

Karpathos - Tailor made
Visit the top attractions of Karpathos
Karpathos has many attractions that you must see and that you should include in your trip if you want to experience the incredibly enchanting atmosphere of the island.
On this page you can book the hotel of your choice, tours, as well as d ay trips.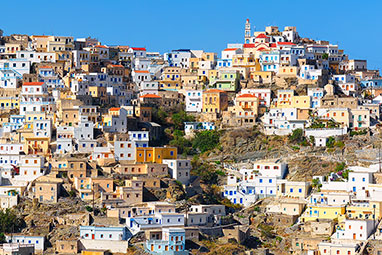 Olympos
Set on a majestic mountain ridge in the north, Olympos was isolated until not long ago when the road was laid. The reason was to create a safe haven when Karpathos was frequently raided by pirates.
Kyra Panagia Church
Around the cape a few kilometres southeast of Apella Beach is an exceptionally beautiful church of Kyra Panagia that sits on a promontory beside the beach of the same name.
Dive
There are 18 dive sites around Karpathos, from wrecks to reefs, underwater arches and caves like the magical St Peter's Cathedral, where shafts of light filter illuminate a massive chamber.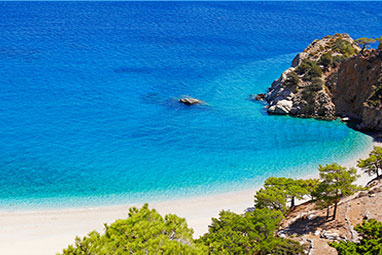 Apella Beach
Possibly the most famous beach on Karpathos, it can difficult to reach by road, but the route is most definitely beautiful, and there's a spot on the cliffs where you'll get sweeping views of the coastline.
Book your Hotel in Karpathos
Book your ferry ticket
Airport / Port transport