Astypalea
Destinations Greece

Astipalea - Tailor made
Visit the top attractions of Astypalea
Astypalea has many attractions that you must see and that you should include in your trip if you want to experience the incredibly enchanting atmosphere of the island.
On this page you can book the hotel of your choice, tours, as well as day trips.
Beaches
All beaches in Astypalea have clean water and they are much quieter than beaches in other islands. The most popular Astypalea beaches are Pera Gialos, Agios Konstantinos and Livadia.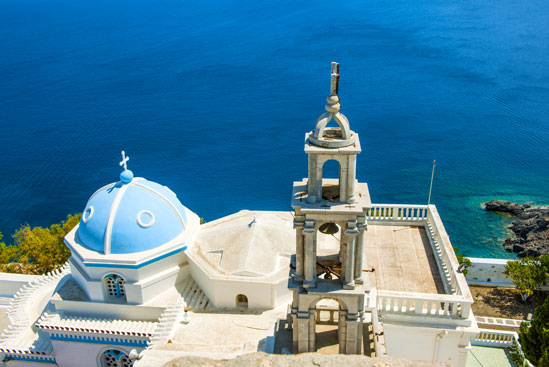 Church of Panagia Portaitissa
The church stands beneath the Castle in Chora. The church was built in the middle of the 18th century and next to it, there is a small ecclesiastical collection with old icons.
Traditional Windmills
Eight traditional windmills line the path to the Castle in Chora. They have been preserved and they mark probably the most picturesque spot of the village.
Venetian Castle
The Venetian Castle of Astypalea stands on a hill above Chora. The walls survive till today, but the constructions inside the walls are mostly ruined.
Book your Hotel in Astypalea
Book your ferry ticket
Day trips
Airport / Port transport