Santorini
Visit the top attractions in Santorini
Santorini has many attractions that you must see and that you should include in your trip if you want to experience the incredibly enchanting atmosphere of the island.
On this page you can book the hotel of your choice, tours, as well as day trips.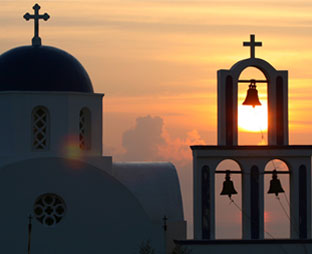 Sunset in Oia
Be magnified by the magic of Oia's sunset. The best place to enjoy it is the Castle of Agios Georgios where the sun sets behind the Caldera.
The "lunar" beaches
In Santorini you will not see endless turquoise beaches, but you will see sandy beaches with rare geological formations that look like a lunar landscape Consequence of the volcanic activity of the island are the Red sand beaches, black sand with large pebbles beaches and the extra white beaches.
The volcano
Parts of the Santorini's active volcano are the islets of Palea and Nea Kameni, remind us that they were once part of the same island.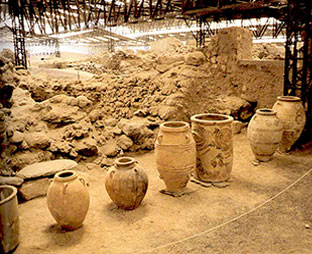 In Akrotiri
The area of ​​the ancient settlement of Akrotiri, have been excavated and preserved intact after the Minoan earthquake completely covered them. We can see the ruins of a well-designed city.
Tasting excellent wines
The special volcanic soil and climate of Santorini has been a unique advantage for local wine production for centuries. The white Assyrtiko is the "dominant" of the production, followed by Athiri and Aidani and of course the famous Vinsanto.
Hike on its trails
Santorini has a fairly large network of trails. The most popular is the one from Fira to Oia. It starts from Fira Square, crosses the commercial pedestrian street and the catholic district, Firostefani, Imerovigli and, following the eyebrow of the Caldera, reaches Oia. The route is 10.2 km and lasts about 3 hours.
Book your Hotel in Santorini
Book your ferry ticket
Αctivities in Santorini
Looking for something different you can do in Santorini? Book tickets for tourist attractions, tours and much more.
Day tours
Airport transport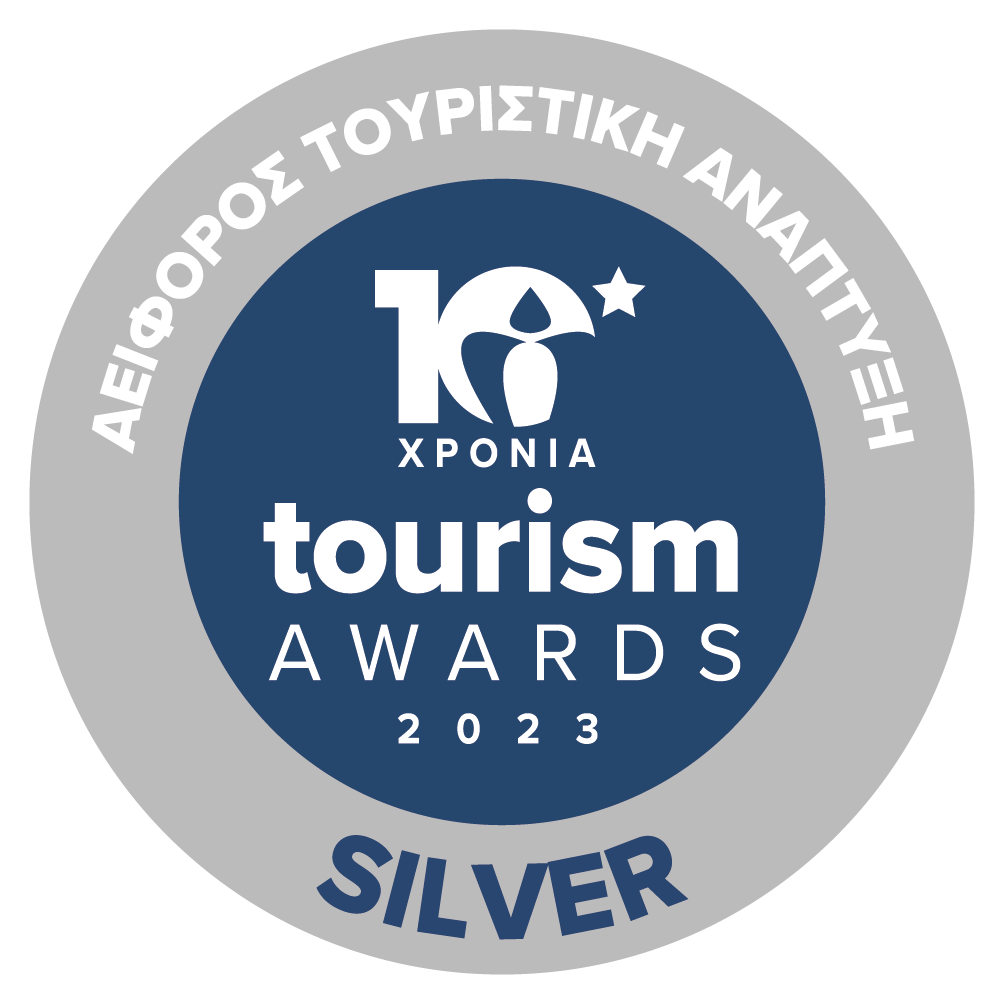 Sustainability Certificate