Anafi
Visit the top attractions of Anafi
Anafi has many attractions that you must see and that you should include in your trip if you want to experience the incredibly enchanting atmosphere of the island.
On this page you can book the hotel of your choice, tours, as well as day trips.
Kalamos
The imposing monolith, the second tallest rock in Europe after Gibraltar.
Monastery of Panagia Kalamiotissa
At the top of Kalamos dominates the beautiful and manorial monastery of Panagia Kalamiotissa (at a height of 460m.)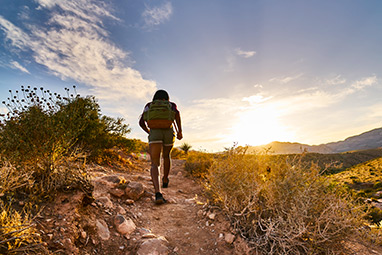 Hiking
Hiking on the pathways of overall 18 km in length covering the biggest part of Anafi. The best way to discover the island.
Beaches
Swimming in the south and north coasts. South of Anafi is also Anafopoula islet that looks like a "satellite" of the island.
Book your Hotel in Anafi
Book your ferry ticket in Anafi
Port transport