Messolonghi
Destinations Greece

Mesolonghi - Tailor Made
Visit the top attractions of Messolonghi
Messolonghi has many attractions that you must see and that you should include in your trip if you want to experience the incredibly enchanting atmosphere of the area.
On this page you can book the hotel of your choice, tours, as well as d ay trips.
The Lagoon
The big water hug of Messolonghi-Aetoliko knows well that it is the protagonist of the area. A water park, in the Harmonic coexistence of rare flora and fauna that perch and reproduce many rare species of migratory birds and fish.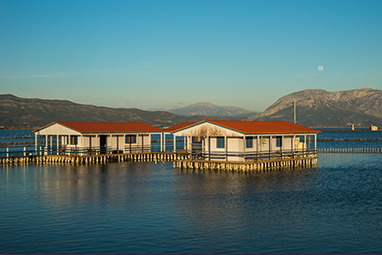 In Tourlida
It is a narrow strip of land, which connects the city with the island of Tourlida. You will see the "pelades", the typical fishing huts built above the water on stakes and the walls where the fish are caught.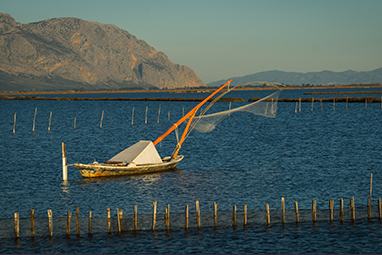 The fishing technique
Ivaria and stafnokaria are the boats they use to fish in the lagoon with a special net and a technique that we find only in Messolonghi, the fish are fished. This image is from a movie.
Garden of Heroes
In this densely planted garden stand the Tomb of the Heroes, the monument of Markos Botsaris, the statue of Lord Byron, the monument of John-James Mager, but also the monument of the Greeks, made of stones, broken cannons and cannons.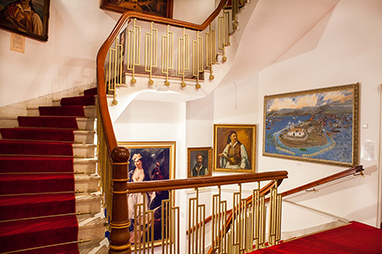 History Museum
In the museum collection you can see both authentic and copies of paintings with representations from the Greek Revolution, coins, medals and busts, objects and manuscripts of Lord Byron, as well as images from his two trips to Greece.
Aetolian
The "Little Venice" of Greece, a jewel in the middle of the lagoon of Aetolian-Messolonghi. He also has a rich history since the trial of Karaiskakis took place there on April 1, 1824, by his opponents who wanted to remove him from the military leadership of the revolution.
Book your Hotel in Messolonghi
Rent a car