Galaxidi
Destinations Greece

Galaxidi - Tailor Made
Visit the top attractions of Galaxidi
Galaxidi has many attractions that you must see and that you should include in your trip if you want to experience the incredibly enchanting atmosphere of the area.
On this page you can book the hotel of your choice, tours, as well as d ay trips.
Ports
Its two natural harbors, Agora and Chirolakas, were named after the widows of sailors who gathered here to mourn their loved ones, who were taken away by the sea.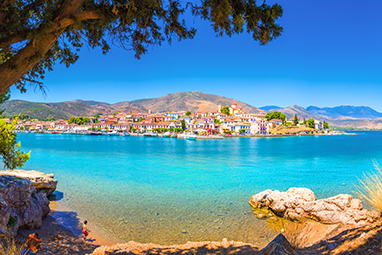 Beaches
The beaches in Galaxidi, as well as all of the Corinthian gulf, are small in length, usually paved with pebbles or stone, while their main feature is the deep, cool waters.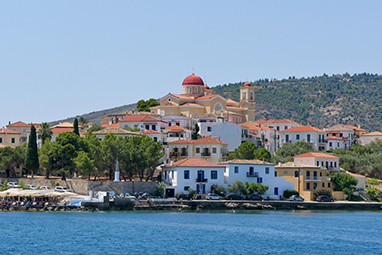 Church of St. Nikolaou
Visible from any point, the church of Agios Nikolaos is built on the site of an ancient sanctuary, probably of Apollo. The current church was built in 1900. It is a three-aisled basilica with a dome and two bell towers.
In the alleys of the city
Take a tour of the alleys of the small, but large in history town, where the architecture of the captain's neoclassical houses adorn this small town.
Book your Hotel in Galaxidi
Rent a car