New York
Destinations World

New York city - Tailor made
Visit the top attractions of New York
New York has many attractions that you must see and that you should include in your trip if you want to experience the incredibly enchanting atmosphere of the area.
On this page you can book the hotel of your choice, tours, as well as d ay trips.
Brooklyn Bridge
The bridge is about 2 km long. It overlooks the East New York River, connecting the two boroughs of Manhattan and Brooklyn. It offers a safe and picturesque passage to the two districts to millions of travelers and tourists.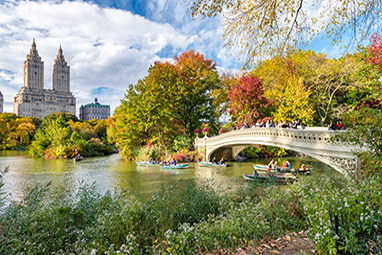 Central Park
Central Park is perhaps the most famous park in the world, and of course one of the top attractions in New York. It receives a large number of visitors every year, exceeding 25 million. It is a meeting place and favorite location for the inhabitants of the big city.
Empire State Building
The most famous office building in the world. It is widely considered a masterpiece of architecture. The height and the observation decks made it a popular attraction. It has been described as one of the seven wonders of the modern world.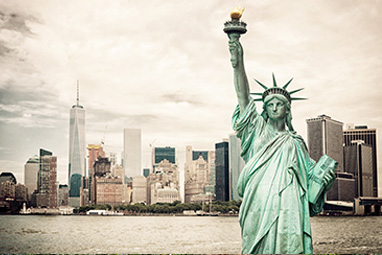 Statue of Liberty
It is recognized as a global symbol of freedom and democracy. It was designated a National Monument in 1924. National Park Service staff has taken care of the colossal bronze statue since 1933. It is located on the 12-acre Liberty Island.
The Metropolitan Museum of Art
It will take 3-5 hours just to see the permanent collection. The Met has always aspired to be more than a treasury of rare and beautiful objects. The Museum has three iconic locations, Met Fifth Avenue, The Met Breuer and The Met Cloisters.
Book your Ηotel in New York
Αctivities in New York
Day tours
New York has many wonderful places around it that will tempt you to make at least one day trip or a cruise to discover them.
Outdoor activities in New York
Are you looking for an outdoor activity in New York? See our alternative suggestions
Airport transport