Sikinos
Visit the top attractions of Sikinos
Sikinos has many attractions that you must see and that you should include in your trip if you want to experience the incredibly enchanting atmosphere of the city.
On this page you can book the hotel of your choice, tours, as well as d ay trips.
Kastro
A Venetian fortress located here in the 13th century gave its name to the Castle. Today it is a charming, lively place, with narrow streets between beautiful white houses. In its heart is the main square and the Church of Pantanassa.
Monastery of Zoodochou Pigi
The fortified monastery of Zoodochou Pigi, is located high above the Castle. It was originally built as a nunnery in 1690, where nuns and villagers hid during pirate attacks. The monastery was recently opened to the public and you can go to church and enjoy the amazing view.
Church of the Diocese
The ruins are believed to be those of a Roman mausoleum of the 3rd century AD which was converted into a church in the 7th century and a monastery 10 centuries later. Some great hiking trails start here, there is a bus that runs daily in the summer.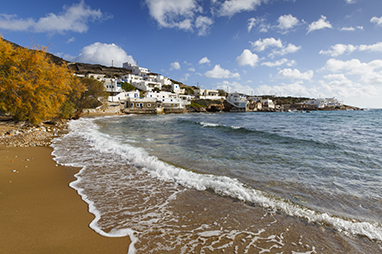 Beaches
The beaches of Sikinos are pristine with clear blue and clear waters. Alopronia beach, Agios Georgios and Dialiskari have road access. By sea or via trails you can reach more beaches, such as Ag. Panteleimon, Santoriniika, of Ag. John and Malta.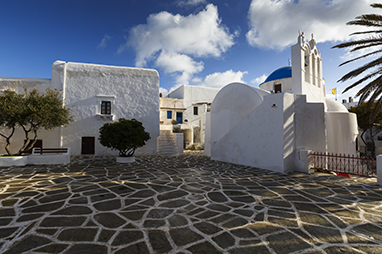 In the country
It is perched high and is divided into two villages spread over 2 hills. Windmills, alleys with geraniums and bougainvilleas and stone houses. Go up the narrow cobbled streets to the monastery. The fortified settlement of Kastro is the oldest in Chora. It is worth spending time here.
Book your Hotel in Sikinos
Book your ferry ticket
Rent a car
Port transport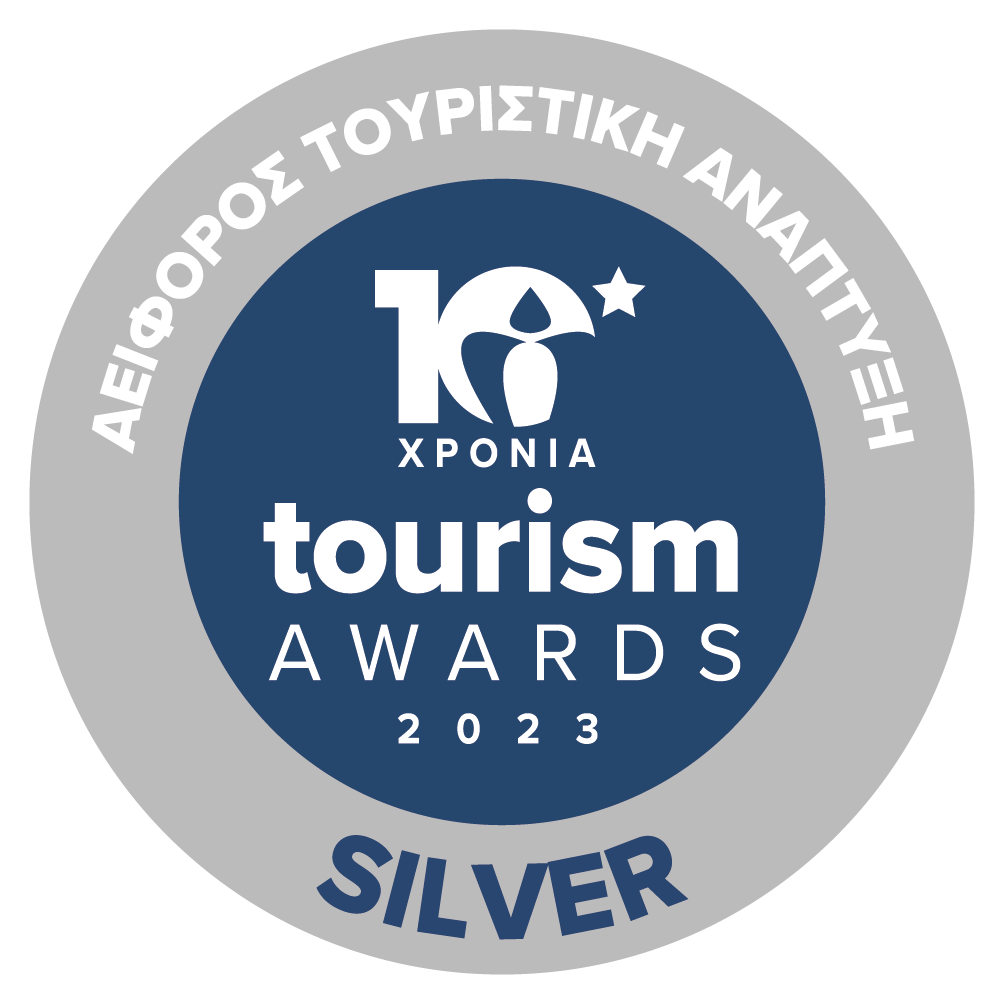 Sustainability Certificate